CTV Feature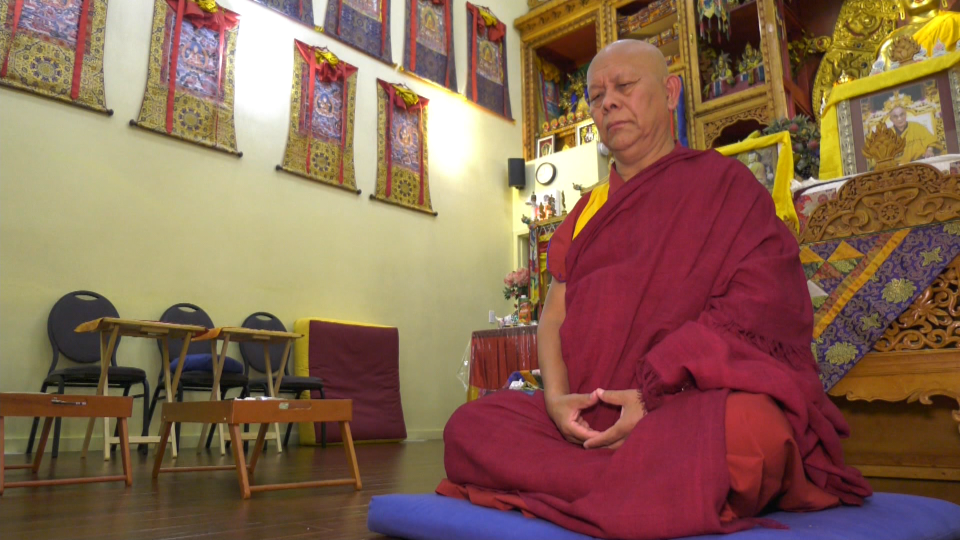 Did you catch it on TV?
Our Spiritual Director, Kushok Lobsang Dhamchoe was featured on CTV Edmonton! Please click here to watch this inspiring video.
Special thanks to Ziyah Karmali for this feature!
From the article:
Kushok Lobsang Dhamcho has been practicing Tibetan Buddhism culture every minute of every day here in our city for nearly three decades. His sanctuary is the Gaden Samten Ling temple located just off 114 Avenue and 1010 Street in the downtown core.
Meditation is a huge part of the Tibetan Buddhist culture, and these days Dhamcho is a man on a mission, encouraging others to try the calming technique in response to stress associated with COVID-19.
"During the pandemic time now a days 2019 and 2020, people are so worried. When you meditate, it's unbelievably peaceful. You release all the stress and all the negative emotion," he said.
As well as reaping the mental health benefits, the monk wants to ensure Edmontonians can experience a taste of his culture. With some extra time on his hands and with the help of some of his closest friends, he's been spending more time in the kitchen—handcrafting traditional Tibetan dumplings.
Click here to watch the video!