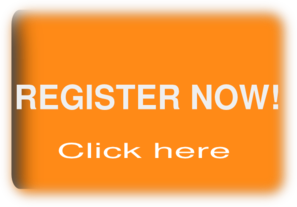 COURSE DESCRIPTION:
Our lives have been deeply impacted by the current Covid-19 pandemic. As many of us are facing a period of great worry, loneliness and uncertainty about our future, Spiritual Director Kushok Lobsang Dhamchoe invites us to join him for a 4-week on-line course exploring solutions to our suffering on both a mental and physical level.

Kushok will offer wisdom and practical techniques to cope with and reduce feelings of worry and stress, physical and mental exercises to boost immunity and promote health, and meditations to release our negative emotion and cultivate love and compassion. In addition, Kushok will offer advice on how to make friends with our problems, transforming seemingly negative circumstances into an opportunity for learning, peace and even joy.
Weekly topics include:
– Practices to build physical and mental strength
– Breaking the chains of worry and anxiety
– Transforming our experience of adverse conditions
– Cultivating peace, courage and joy
We are not alone in our suffering, but deeply interconnected. We sincerely hope that you will join us for this powerful opportunity to transform your circumstances and your mind.
TARGET AUDIENCE:
Anyone with an interest in meditation and/or alternative means of coping during COVID-19. All are welcome.

INSTRUCTOR:
Please visit http://www.gsl-ab.ca/spiritual-director/ to learn more about our Spiritual Director Kushok Lobsang Dhamchöe.

COURSE DATES:
Course runs 7:00-8:30 p.m. on Tuesday evenings from April 7-28, 2020.

COURSE FEE:
Your investment is $45 for 4 weeks.

REGISTRATION DEADLINE:
April 5, 2020.

HOW TO REGISTER:
This course will be offered through the video conferencing tool Zoom. Zoom is very user-friendly and does not require any app or software purchase. Registrants will be emailed a link and password each week to join the virtual classroom. Students are able to see Kushok in real time as well as ask questions through a text feature. We are very grateful to Kushok and our technology committee volunteers for making this precious learning opportunity available to us in the comfort of our home.

AS WELL AS TECHNOLOGY, WE RECOMMEND YOU HAVE:
– Notebook
– Pen
– Shawl to keep warm
– Whatever else you need to be comfortable

REFUND POLICY:
If you cannot attend the course, please contact the Gaden Samten Ling Office for details as soon as possible.

Contact: Gaden Samten Ling Office
Email:[email protected]
Phone: 780-479-0014