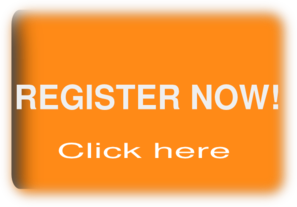 Location: Comfort of your home using the video conferencing tool Zoom
Category: 1. Classes
Description: Philosophy class
There is no denying that suffering exists in this world; at times like these it can feel especially overwhelming. The media is full of images and stories bearing witness to the misery of those who are ill, impoverished, alone or tortured by their own emotions.
Buddha Shakyamuni described this suffering condition of sentient beings in his first sermon following his enlightenment over 2500 years ago, as well as the causes of suffering, the possibility of its cessation and the path to reach this freedom.
Beginning May 13, 2020, Spiritual Director Kushok Lobsang Dhamchöe will offer a 3-week online course Beyond Suffering: The Transformative Power of Love and Compassion investigating the nature of our suffering and the mental training techniques required to transform it into compassion and virtue. By understanding our own suffering, we recognize our shared experience with all sentient beings and are motivated to seek a cure for both ourselves and others.
Understanding the nature of suffering is an important topic in Buddhist philosophy. His Holiness the 14th Dalai Lama warns practitioners not to be discouraged by this, but to understand the Buddha's true intention in these teachings. He writes,
It is very important to understand the context of Buddhist emphasis on recognizing that we are all in a state of suffering, otherwise there is a danger that we could misunderstand the Buddhist outlook, and think that it involves rather morbid thinking…The reason why Buddha laid so much emphasis on developing insight into the nature of suffering is because there is an alternative – there is a way out.

-His Holiness the 14th Dalai Lama
TARGET AUDIENCE:
Anyone with an interest in Buddhist Philosophy, love and compassion, and improved coping. All are welcome.
INSTRUCTOR:
Please visit http://www.gsl-ab.ca/spiritual-director/ to learn more about our Spiritual Director Kushok Lobsang Dhamchöe.

COURSE DATES:
Course runs 7:00-8:30 p.m. on Wednesday evenings from May 13 until May 27, 2020.
COURSE FEE:
Your investment to participate in this course is $35. It is Gaden Samten's belief that no one should be turned away due to lack of funds. If you are experiencing financial hardship that prevents you from registering, please contact Gillian at [email protected]
HOW TO REGISTER:
Please register online by clicking on the Register Now button on the top of this page (preferred). If you are unable to register online, please contact our office using the phone number or email listed below. Please make effort to register by Sunday, May 10th, 2020.
To register:
This course will be offered through the video conferencing tool Zoom. Zoom is very user-friendly and does not require any app or software purchase. Registrants will be emailed a link and password each week to join the virtual classroom. Students are able to see Kushok in real time as well as ask questions through a text feature. We are very grateful to Kushok and our technology committee volunteers for making this precious learning opportunity available to us in the comfort of our home.
For more information on this course or any of the courses, retreats and events offered at Gaden Samten Ling, please see our web site at gsl-ab.ca or contact our office at [email protected] We would be happy to help you!

AS WELL AS TECHNOLOGY, WE RECOMMEND YOU HAVE:
– Notebook
– Pen
– Shawl to keep warm
– Whatever else you need to be comfortable

REFUND POLICY:
If you cannot attend the course, please contact the Gaden Samten Ling Office for details as soon as possible.

Contact: Gaden Samten Ling Office
Email:[email protected]
Phone: 780-479-0014