MEMBERSHIP APPLICATION FORM FOR THE 2021 CALENDAR YEAR
Membership Categories:
Please refer to the Membership Matrix Criteria, Privileges, and Responsibilities (including Dharma Service) for more information about the categories listed below.
| | | |
| --- | --- | --- |
| Membership Category | Annual Membership Fee | Suggested Monthly Donation |
| Lotus Member | $60 | $10 – $25 |
| Jewel Member | $90 | $25 – $40 |
| Vajra Member* | $120 | $40 – $80 |
* The Vajra Member category is for existing members invited to that category by our Spiritual Director. Please speak with our Spiritual Director before submitting a Vajra Member application.
Payment:
Membership fees and suggested donations may be paid by cash, cheque, or credit card. In addition, donations may be made through Canada Helps. No membership will be denied due to lack of funds. If you have financial difficulty, please contact the President or Vice-President through the Society Office to discuss options.
Click the following Register Now button to buy or renew your membership online. If you prefer to submit the application to the Society Office directly, click here to download the application form. If you are already a member and would like to update your personal information, please click here.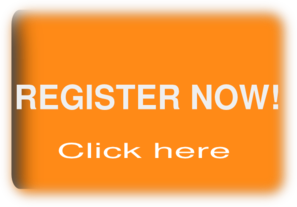 Dharma Service:
The Dharma Service Task Inventory below will enable the Society to find a good fit between members'
interests and the help needed to operate the Society. Please check the checkbox for any task(s) you are interested in. However, this does not mean you or the Society is committed to Dharma Service in that particular area at this time. The applicable Committee Chair will contact you to discuss details of tasks/time schedules, and to offer guidance. No membership will be denied due to inability to offer Dharma Service. If you have questions, the Society Office will direct them to the applicable Committee Chair. Click the following button to sign up or update your Dharma service task preference.
Membership Symbol is a way to reflect member's current status. If you have had a change in membership status or decided not to renew membership, we kindly ask you to return your symbol to the office. Click here to update your membership symbol' status.
Photos/Videos:
Please note that photos and videos may be taken during the Society's activities for promotional purposes. Images may be posted electronically or printed.
Privacy Statement:
The Society is collecting this information under the Personal Information and Protection Act (Alberta) for the follow purposes: 1) to keep the register of members required under the Societies Act (Alberta) current; 2) to send members notices/other documents required under the Societies Act (Alberta), and the Society's Bylaws and policies; 3) to send members information about programming, and 4) to match members' interests with volunteer opportunities.
Consent to collect Personal Information and Receiving Society emails:
By purchasing a membership online, it is our understanding that you are consenting to the society to carry out the following:
receive email from the society in accordance with CASL. You can withdraw your consent at any time by e-mailing [email protected] with "Unsubscribe" in the subject line.
the collection of personal information for the purposes stated under Privacy Statement
To update your Privacy Statement and Collection of your personal information's consent, click here.
Please email or call the office [email protected], 780-479-0014 if you have questions or concerns with the following:
the collection of photos and videos
the collection of personal information
receiving society emails