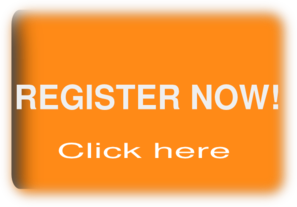 PROGRAM DESCRIPTION:
Our Seeds of Happiness Children's Meditation Program teaches basic meditation techniques, with a focus on the cultivation of a loving and kind attitude. We base our program on "secular ethics" or aspects of positive character valued by all faiths: kindness, compassion, patience, generosity, self-control, and love.

While children participate in mindfulness practices and activities downstairs, parents are invited to join Kushok in the shrine room for meditation instruction and practice as well as advice on how to be a mindful and compassionate parent.

TARGET AUDIENCE:
– Children ages 5 – 8 years and their parent(s)/guardian(s)
– All faiths welcome
– New and returning students welcome
– No meditation experience necessary

INSTRUCTOR:
Children's meditation courses are co-led by our Spiritual Director Kushok Lobsang Dhamchöe and Gillian Patton. Gillian is a teacher (B.Sc, B.Ed), mother of 3, and student of Kushok Lobsang Dhamchoe since 2007. Gillian is passionate about equipping children with the skills and understanding they need to be compassionate, ethical, and successful.
COURSE DATES:
Course runs on Saturdays February 22 until March 21 from 10:00-11:00 a.m.

COURSE FEE:
Your investment is $35 per child for 5 weeks.

REGISTRATION DEADLINE:
February 22, 2020.

HOW TO REGISTER:
Register online by clicking on the yellow registration button at the top of the page. If you are unable to register online, please contact our office using the phone number or email listed below.

WHAT TO BRING:
– All supplies are provided
– Chairs and cushions for meditation are provided

REFUND POLICY:
If you cannot attend the course, please contact the Gaden Samten Ling Office for details as soon as possible.
PHOTOS AND VIDEOS
Please note photos and videos may be taken for promotional purposes. Our Privacy Contact is Peggy Lipinski, 780-479-0014, info@gsl-ab.ca.
Contact: Gaden Samten Ling Office
Email:info@gsl-ab.ca
Phone: 780-479-0014
Location Details
Alberta Centre for Peace & Meditation map
11403 – 101 Street NW
Edmonton AB T5G 2A9 CA
Location Contact: Gaden Samten Ling
Location Phone: 780-479-0014