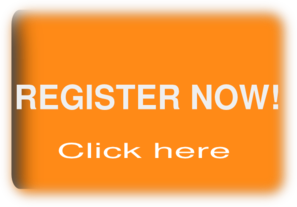 EVENT DESCRIPTION:
Losar, the Tibetan New Year, is held on the 1st day of the 1st month according to the Tibetan Lunar Calendar. The ceremony begins with offering the Body, Speech and Mind Mandala, a khata and a monetary offering to His Holiness the Dalai Lama. Our President will then offer barley to the Buddhas and Bodhisattvas. Gaden Samten Ling's members then make their own offerings to His Holiness and the Buddhas and Bodhisattvas. Desi, sweet rice, and Chai Tea are offered to His Holiness and then to all the guests. Members recite an offering prayer and then enjoy the tea and rice. Our President will make a short speech and then leads us in auspicious prayers and long life prayers. After the dedication we dress warmly and go outside for the traditional Sangsol Offering ceremony.
TARGET AUDIENCE:
Everyone is welcome to attend.

RSVP TO OUR OFFICE:
Please RSVP by clicking register button on the top page or contacting our office using the phone number or email listed below no later than Wednesday, February 27 to let us know if you will be joining us for this festive day. We require advanced confirmation of your attendance in order to prepare the meal offering, chai and desi offering, and other materials.
LUNCH:
Losar is a potluck celebration. See What to Bring section below. In addition to the pot luck we are also ordering food from restaurants and some food will be cooked in our kitchen.

VOLUNTEERING:
If you would like to offer dharma service on this day, please sign up by clicking this link: https://ttsu.me/mt5y73.
WHAT TO BRING:
– Pot luck dish – Since Losar is the start of the new lunar calendar year, we recommend bringing a hot entree, salad, bread, or dessert that is in keeping with the significance of the event.
– Khata (white silk scarf, available for purchase at the centre)
– Financial offerings to the society
– Flowers or food offerings such as pastries/cookies/cake, fruit, juice or other beverages
– Shawl to keep warm
– Note: Meditation cushions and chairs are provided along with prayer books

PHOTOS AND VIDEOS
Please note photos and videos may be taken for promotional purposes. Our Privacy Contact is Peggy Lipinski, 780-479-0014, info@gsl-ab.ca.
Contact: Gaden Samten Ling Office
Email:info@gsl-ab.ca
Phone: 780-479-0014