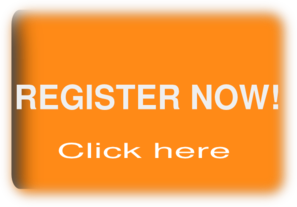 SERIES DESCRIPTION — Liberation in the Palm of Your Hand
Liberation in the Palm of Your Hand: A Concise Discourse on the Path to Enlightenment is a transcript of an oral discourse on the Lam Rim (the stages of the path to enlightenment) given by Pabongka Rinpoche, one of the most influential Gelug lamas of the 20th century. In his 24-day discourse, Pabongka condenses both Atisha's Lamp for the Path to Enlightenment and Tsong Khapa's masterwork The Great Stages of the Path to Enlightenment. He brilliantly illuminates these core teachings that trace back to Shakyamuni Buddha from an unbroken lineage. For that reason, this text is considered one of the 18 great Jangchub Lam Rim texts of the Gelugpa lineage. Our Society follows the Gelugpa lineage of Tibetan Buddhism.
Course Description — The Small Scope
The Small Scope is the fourth course in our Liberation in the Palm of Your Hand Series. This course will begin with examining the 18 qualities of an optimum human rebirth, which is the last topic of the Foundations of the Path section of the text. This topic will lead us into the main focus of the Small Scope, how to extract the essence of an optimum human rebirth, which is the emphasis of all three
scopes of the Lam Rim. There are four main topics covered in the Small Scope to support this focus:
1) contemplating impermanence and death, 2) contemplating samsara and the sufferings of the lowerrealms, 3) having faith and taking refuge in the Three Jewels, and 4) understanding the law of cause and effect and how it can be used to achieve permanent happiness. The Teacher will determine the pace of covering the material in this section of the Lam Rim; it may therefore be necessary to complete these topics in the next course in the series.
COURSE MATERIAL
A syllabus will be provided outlining the proposed weekly topics and readings. Students are asked to prepare for each class by completing assigned readings, and to bring their texts and questions on the material to class. Please note that the syllabus may be subject to change, as the Teacher will always accommodate the needs of the students at the time.
COURSE TEXT
Liberation in the Palm of your Hand — A Concise Discourse on the Path to Enlightenment, Pabongka Rinpoche, edited by Trijang Rinpoche, new revised edition 2006. Copies of the book can be purchased from our Society's bookstore. The text can also be purchased online through the Foundation for the Preservation of the Mahayana Tradition (FPMT) and Amazon. The older 1997 edition can also be used; page numbers for reading assignments will also be given for this book in the syllabus.
COURSE PREREQUISITES
In order to gain an optimal understanding of the Small Scope, it is highly recommended to have taken the three previous courses in the Series; The Preliminaries, The Preparatory Rites, and The Foundations of the Path courses. If you have not taken these courses, you are still welcome to register for this course. We would, however, recommend that you pre-read these three sections of the text.

TARGET AUDIENCE:
Anyone with an interest in Buddhist philosophy is welcome to attend this course.

INSTRUCTOR:
Please visit http://www.gsl-ab.ca/spiritual-director/ to learn more about our Spiritual Director Kushok Lobsang Dhamchöe.

COURSE DATES:
Course runs 7:00-8:45 p.m. Thursdays from February 13-March 26, 2020

COURSE FEE
Your investment is $80 for 7 classes.

REGISTRATION DEADLINE
The deadline to register is February 13, 2020.

HOW TO REGISTER:
Register online by clicking on the More Info link below (preferred). If you are unable to register online, please contact our office using the phone number or email listed below.

WHAT TO BRING:
– Course text: Liberation in the Palm of Your Hand
– Notebook
– Pen
– Shawl to keep warm
– Whatever else you need to be comfortable
– Note: Meditation cushions and chairs are provided

REFUND POLICY
If you cannot attend the course, please contact the Gaden Samten Ling office for details as soon as possible.

PHOTOS AND VIDEOS
Please note photos and videos may be taken for promotional purposes. Our Privacy Contact is Peggy Lipinski, 780-479-0014, info@gsl-ab.ca.
Contact: Gaden Samten Ling Office
Email:info@gsl-ab.ca
Phone: 780-479-0014