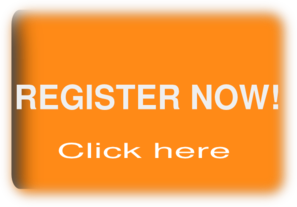 EVENT DESCRIPTION:
Please join Kushok Lobsang Dhamchöe and the Society for this celebratory and informative occasion. Community Day is a fun and relaxed event offering you the opportunity to experience Tibetan culture, learn more about the Gaden Samten Ling Tibetan Buddhist Meditation Society, meet some amazing members, and learn how you can become a member.
During this Community Day Celebration we will take the time to recognize our volunteers that contribute tirelessly to the care of the Centre and the ongoing delivery of programs and events. Families and children are welcome to attend and participate. There will be activities for the children during the presentation portion of the day.
In addition, items for the Society's spring online silent auction will be on display. The silent auction will run from Friday April 24 to May 3, 2020. We initiated the new online silent auction format last September with great success and as a result will be hosting two auctions this year – this spring auction and an auction in late fall.
TARGET AUDIENCE:
Open to all members, friends and students of Gaden Samten Ling. Families and children welcome.

DATE:
Saturday, May 2, 2020 from 11:00 a.m. – 2:30 p.m.

EVENT FEE:
There is no fee to attend. Suggested donation of $5 to cover the cost of the workshops.

REGISTRATION DEADLINE:
As we are offering lunch, a Tibetan Butter Sculpture Workshop, and Spring Flower Arrangement Workshop, PLEASE REGISTER BY APRIL 29 so we know how much food and supplies to prepare.
HOW TO REGISTER:
Register online by clicking the Register Now button above (preferred). If you are unable to register online, please contact our office using the phone number or email listed below.

WHAT TO BRING:
Supplies for the workshops will be provided. You will create your own flower arrangement using a small simple vase and a butter sculpture which you can take home at the end of the day.
PHOTOS AND VIDEOS
Please note photos and videos may be taken for promotional purposes. Our Privacy Contact is Peggy Lipinski, 780-479-0014, info@gsl-ab.ca.

Contact:
Gaden Samten Ling's Centre for Peace and Meditation office
Email: info@gsl-ab.ca
Phone: (780) 479-0014