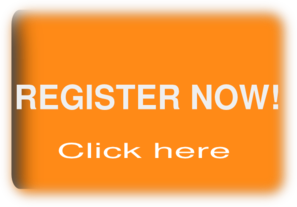 Description
REGISTRATION AND PAYMENT IN ADVANCE REQUIRED TO RESERVE A SPACE IN THIS RETREAT. SEE DETAILS BELOW.

RETREAT DESCRIPTION:
Pause and catch your breath by joining us for a one-day experiential meditation retreat with Kushok at the beautiful Providence Centre. This retreat is fantastic for both new and experienced meditators and is open to people of all faiths. Learn through Kushok's skillful instruction how to meditate, how to work with your emotions in meditation, and how to take your practice deeper if you already have an established practice. Discover the joys of meditation and how it can enrich your life. Throughout the day there are several opportunities to ask Kushok questions about your practice and obtain further guidance. You can also participate in gentle yoga with experienced teacher Kari Stange if you wish!

LOCATION:
The teachings and practices occur in the tranquil setting of the Providence Renewal Centre (3005-119 Street). Situated on 20 acres in the heart of the city, Providence Renewal Centre has hosted spiritual events from a variety of traditions for over 30 years. The centre has lovely indoor and outdoor spaces and we will spend time learning and meditating indoors and doing some walking meditation outdoors (weather permitting).

TARGET AUDIENCE:
Anyone with an interest in meditation is welcome to attend this course. No prior knowledge about or practice of meditation is required. Open to all faiths and beliefs.

INSTRUCTOR:
Please visit http://www.gsl-ab.ca/spiritual-director/ to learn more about our Spiritual Director Kushok Lobsang Dhamchöe.

RETREAT DATE:
One day only. Saturday, February 8, 2020 9:30 am to 4:30 pm.

RETREAT FEE:
Your investment is $75 which includes tea, snacks, and a hot lunch. Discounts available to Jewel and Vajra Society Members.
REGISTRATION DEADLINE:
Monday, February 2, 2020

HOW TO REGISTER:
Please register online by clicking on the More Info below (preferred). If you are unable to register online, please contact our office using the phone number or email listed below.WHAT TO BRING:
– Notebook and pen
– Shawl to keep warm
– Hat, sunscreen, insect repellent for outdoors
– Cash to buy items from the dharma store
– Credit card or cash to buy items from the bookstore
– Note: Meditation cushions and chairs are provided
REFUND POLICY
If you cannot attend the course, please contact the Gaden Samten Ling office for details as soon as possible.
PHOTOS AND VIDEOS
Please note photos and videos may be taken for promotional purposes. Our Privacy Contact is Peggy Lipinski, 780-479-0014, info@gsl-ab.ca.
Contact: Gaden Samten Ling Office
Email:info@gsl-ab.ca
Phone: 780-479-0014
Location Details
Providence Renewal Centre map
3005 – 119 Street NW
Edmonton AB T6J 5R5 CA